Category Archives: Look Image Academy
Look Image Academy of Permanent Makeup School is Expanding
We are very pleased to announce the opening of Look Image Academy Permanent Makeup School South Florida.
Opening September 2013. Class size is limited so sign up now!
We have expanded our course curriculum in booth locations to include:
Bridal Makeup
Media Makeup
High Fashion Makeup
High Definition Airbrush Cosmetics
Special Effects and Movie Makeup
Look Image Academy is a leader in the training and certification of permanent cosmetics professionals worldwide, having trained thousands thousands of permanent makeup artists and permanent makeup technicians.
Procedures include permanent eyebrows, permanent eyeliner, permanent lip color, and permanent lip liner performed by experienced professionals.
The following written and video testimonials are from Permanent Makeup Student Graduates and Permanent Makeup Students Live Models.
I just wanted to thank you for my new life! I love what I do! And it's all because of you. I was so lucky that you were my instructor for micro pigmentation and my instructor for advanced camouflage. Without your great technique and always a phone call away, I wouldn't be as good as I am, or make the money I do, and most important make people feel so good about themselves. Thank you so much!!
 Diane Cuella 9/2011
[hr]
I cannot tell you how much permanent makeup has changed my life. I am no longer self conscious about not having eyebrows and for the first time in decades I can now just leave the house without applying makeup. Permanent  eyebrows, permanent lip color, permanent eyeliner and para-medical micro pigmentation is one of the best things I have done for myself. The feeling of freedom is amazing. I can just shower and go about my day without spending 20 minutes or more applying makeup before work. Thank you for doing such beautiful work!
Joy Nelson 9/2011
[hr]
In today's marketplace it is more important than ever to feel good about yourself. This is especially true for women because whether we like it or not women are judged on our looks. Their are several reasons we are unable to apply makeup and let's face it, as we age many women lose their eyebrows and it has become increasingly difficult for  for baby boomers to find employment despite their skill level. Women are judged at a much harsher standard then men. When you look good you feel good and that translates into confidence. Confidence get the job!
How wonderful is it to help other women achieve their goals? You can become part of the solution and achieve your goals as well in a high demand and lucrative career as a Permanent Makeup Artist. Just think, in 3 – 5 days you can become a certified professional permanent makeup artist.
I have been in the beauty industry for over 30 years and it has been a very rewarding career choice because I can see how much it has positively affected the lives of my clients and students.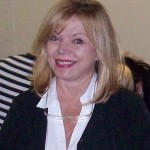 I am writing my first Ebook about being a permanent makeup instructor and doing what I love most, Their is nothing more rewarding than helping people change their lives and the lives they will touch as a result of becoming a permanent makeup artist. It's not just a physical change but a mental shift. The  pressure to look like  magazine cover models starts at an early age at every age. Let's face it, women are judged on their looks more so than men and no one is a harsher critic than ourselves. One day you wake up with wrinkled skin and white lips and no eyebrows.  Many of us become embarrassed to leave the house with at least 10 minutes worth of minimal make up by the age of 50.
No one wants to to look in the mirror and feel they look old.  Many women who have survived breast cancer often feel they have lost their femininity after having a mastectomy. Women  choose to have permanent make up and para medical micro pigmentation feel whole again. To feel like their more youthful looking self again . It's a wonderful feeling to see your features restored when you look in the mirror. Imagine waking up every morning to see your most  fabulous "YOU" without having to apply a drop of makeup.
I am working in 2 beautiful Permanent Makeup Schools in RI and FL and the new "LOOK Academy" in RI. I am very excited to announce the opening of  Look Image Academy Florida  late 2013.
Look Image School Florida recently instructed  a master class in permanent eyeshadow, blush and hair follicle simulation. Students flew in from South Asia, Isreal, Canada and North East America to attend this very special class. It is a very exciting time.