Tag Archives: permanent makeup instructor
IT ISN'T ABOUT VANITY… Permanent Makeup is one of the most sought and lucrative you can offer the largest segment of out population.  The "Baby Boomer" generation that just want's something as simple as waking up with eyebrows again and a little color on their eyes and lips. Skin needling to removes wrinkles and enlarged pores and the breast cancer survivors who just want to look and feel whole once again. Clients always say "I just want to look like me again."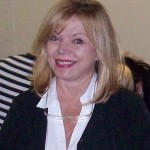 I am writing my first Ebook about being a permanent makeup instructor and doing what I love most, Their is nothing more rewarding than helping people change their lives and the lives they will touch as a result of becoming a permanent makeup artist. It's not just a physical change but a mental shift. The  pressure to look like  magazine cover models starts at an early age at every age. Let's face it, women are judged on their looks more so than men and no one is a harsher critic than ourselves. One day you wake up with wrinkled skin and white lips and no eyebrows.  Many of us become embarrassed to leave the house with at least 10 minutes worth of minimal make up by the age of 50.
No one wants to to look in the mirror and feel they look old.  Many women who have survived breast cancer often feel they have lost their femininity after having a mastectomy. Women  choose to have permanent make up and para medical micro pigmentation feel whole again. To feel like their more youthful looking self again . It's a wonderful feeling to see your features restored when you look in the mirror. Imagine waking up every morning to see your most  fabulous "YOU" without having to apply a drop of makeup.
I am working in 2 beautiful Permanent Makeup Schools in RI and FL and the new "LOOK Academy" in RI. I am very excited to announce the opening of  Look Image Academy Florida  late 2013.
Look Image School Florida recently instructed  a master class in permanent eyeshadow, blush and hair follicle simulation. Students flew in from South Asia, Isreal, Canada and North East America to attend this very special class. It is a very exciting time.